Occasionally, we are  asked about our efforts, and recently, we were honored to be featured by Dallas Dodge Chrysler Jeep Ram as a "Community Spotlight".     We are very grateful to them for helping spread the news about our organization and wanted to share the article below here as well.   We hope it helps you understand more about how Single Parent Advocate tries to help families
Empowering Single Parents Since 2010
Did you know that at least one in four children in the United States are being raised in a single-parent home? Single-parent families like these are more likely to face poverty and work-life balance, both of which can have lasting effects on children.
Single Parent Advocate was founded to help single-parent families and to ensure that every Texas child has a chance at a bright future built upon happy memories and hope.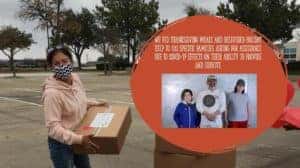 For more than a decade, Single Parent Advocate has been working with single-parent families across Texas. In their early years, their efforts to create normality for unconventional families included providing more than 50 single-parent families and nearly 150 children with Thanksgiving meals.
Today, they continue the tradition of providing single-parent families with the holiday meals they deserve, but that's far from all they do as an organization.
Supplementing parents with the resources they need helps to break the cycle of poverty and create opportunity and hope for younger generations. These resources vary drastically from family to family because no two single parents' needs are exactly the same.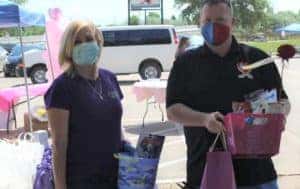 Comprehensive Services & Resources
Financial strain from a single income rather than a traditional two-income family dynamic can affect nearly every aspect of the family. That's why the growing Single Parent Advocate network addresses a wide range of issues with services and resources.
From necessary auto repairs to ensure you can get to work to family portraits that preserve those important family moments, Single Parent Advocate can address just about any need a single-parent family has.
Single Parent Advocate works with all kinds of local and national organizations, including:
Education organizations like Afterschool Alliance, Sitter City, and Head Start.
Food support programs like Feeding America and Texas 211.
Financial institutions like Banking Sense, MyMoney, and Consumer Credit Counseling.
Employment assistance from CareerBuilder, Career One Stop, and USA Jobs.
Health & shelter assistance from the Homeless Shelter Directory and The Humane Society.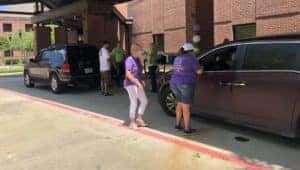 How You Can Help Local Texas Families
As a 501(c) 3 non-profit organization, Single Parent Advocate is operated by the community for the community. They rely heavily on the efforts of dedicated volunteers and donations to provide the resources needed by single-parent families across Texas.
Volunteering with Single Parent Advocate has multiple impacts on the community, including:
Providing More Resources: The more volunteers involved with Single Parent Advocate, the more resources they can provide to families in need.
Making Connections: We're more than an organization; we're a community, and networking through volunteering strengthens that community bond.
Inspiring Hope: Volunteering shows families in need that they're worth helping, creating hope and self-worth within the family unit.
There are many ways to get involved with Single Parent Advocate, including hosting fundraising events, becoming a sponsor, contributing in-kind items, and more.
Connect with Single Parent Advocate!
See how Single Parent Advocate is making a difference in the lives of local families by connecting with them on Facebook. You'll get regular updates on fun events, volunteer opportunities, and uplifting stories of thriving Texas families.  You can also TEXT SPAVOL or SPAGIVE to 64600!